Finding the most suitable test management platform for your team is important. It is essential to locate a solution suitable for your team's needs that enables you to efficiently, effectively, and timely attain your goals. QTest – QASymphony is just one option for test management among the many other great Test Case Management Systems available in the market.
As a starting point, let's look at QTest – QASymphony and what it brings to the table.
About QTest – QASymphony
QASymphony is a leading agile software company that provides test case management and exploratory testing solutions to development and QA teams to efficiently and effectively manage their QA processes. It also provides tools to help teams plan, track, and execute their testing efforts. Companies can achieve better software through QASymphony's QTest Platform by enhancing testing speed, efficiency, collaboration, and analysis.
Furthermore, you can visualize the progress and quality of your software tests through test coverage reports and custom metrics. As an added benefit, it allows you to streamline the testing process and connect teams in one place.
Features
Conduct manual and exploratory testing as well as automated testing.
Provide centralized management for commercial test automation tools and open-source frameworks.
Has a robust test execution feature to efficiently manage test cases, suites, and test runs.
Has a comprehensive test management solution that helps organizations manage the entire testing operation from start to finish.
Real-time analysis and measurement of test metrics.
It can easily configure workflows that trigger updates across Agile and DevOps tools.
It integrates with popular development tools, such as JIRA, Jenkins, and Selenium, to provide a complete test management solution.
Pros:
Create customizable workflows and automated tests
Provides good test management and testing repository functionality
Comprehensive test management solution that offers real-time analysis and measurement of test metrics.
Integrates with popular development tools
Cons:
It may not be budget-friendly for smaller groups
The interface might pose a challenge for inexperienced users with its complexity.
Pricing
It starts at $1,000 per user per year, billed annually.
Competitors and Alternatives: Key Criteria
Selecting the ideal QTest – QASymphony competitor for your team requires a careful evaluation against several critical factors.
Top 4 Best QASymphony Competitors and Alternatives
When searching for the best test management solution for your team, it is important to consider multiple options and weigh their capabilities and features. To ensure you make a well-informed decision, evaluating the top QTest – QASymphony competitors and alternatives in the market are highly recommended. This will give you a comprehensive understanding of the different offerings available, allowing you to make a decision that aligns with your team's specific needs and requirements. By assessing the top alternatives, you increase the chances of selecting a solution that will help your team achieve its testing goals efficiently and effectively.
Let us look at the best QTest – QASymphony competitors and alternatives today.
AccelaTest – Easiest and Cheapest QTest Alternative
AccelaTest is a web-based fully-featured test case management tool. It allows you to manage the whole testing lifecycle through an intuitive UI. From documenting test suites to writing test cases and finally executing and reporting across multiple test runs, AccelaTest is equipped to handle it. For a complete list of features, check out our tour.
Cloud-based features of AccelaTest include:
Create as many Projects as your program needs.
Unleash the power of data-driven scenarios with flexible test steps and test case parameterization.
Document your test scenarios in either Traditional Action/Expected Result or BDD Test Scenarios.
Quickly build your test bed with reusable shared steps.
Import and export your test scenarios.
Execute your test cases in an intuitive test runner.
Test against your various environments.
Effortlessly report results related to your testing cycle.
Integrate with Jira and other third-party tools.
Build tester teams to collaborate your testing efforts efficiently.
👉Claim your FREE AccelaTest Account👈
KIWI TCMS – Best Self-Hosted QASymphony Alternative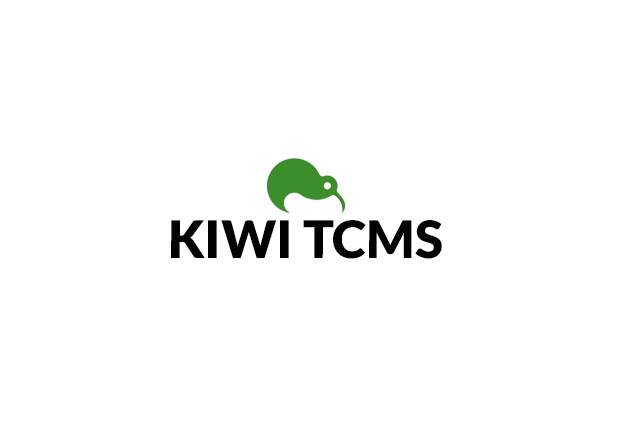 Kiwi TCMS is an open-source test management system and Jira-integrated. It's web-based and very user-friendly, with great documentation. With Kiwi TCMS, you can create and manage test cases and track and organize your testing process. Many agile teams use Kiwi TCMS as a productivity booster and as part of their quality assurance process to deliver high-quality software. With a mission to improve engineering productivity and participation in testing. This is a great option for experimentation, small teams, and ease of use during upgrades.
Key Features:
Offers both manual and automated testing
One-click reporting of bugs through third-party bug trackers.
Multiple teams can collaborate on test plans and cases.
Access control for the plan, run, case, and XML-RPC APIs.
Integrates with development tools such as Bugzilla and JIRA
Additional integration is possible through the GitHub App.
Pricing:
Self Support: subscribe for $15/month.
Private Tenant: subscribe for $50/month
Enterprise Subscription: subscribe for $400/month
Managed Hosting: subscribe for $1500/month
Pros:
Easy to use and understand with great documentation.
Open source, so it is free to download and use.
Integrates with development tools such as Bugzilla and JIRA and can be integrated further via the GitHub App.
Test Management: creating test plans and cases, tracking progress, reporting, and assigning work among teams.
Cons:
To utilize it, you must have it housed on your server
The pricing structure can be quite expensive for large organizations.
---
TestRail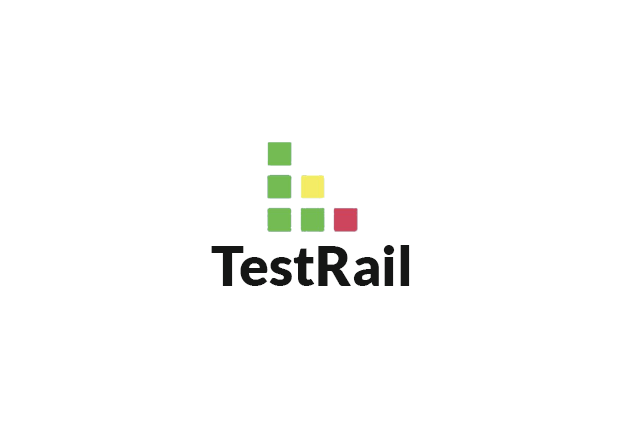 Gurock's TestRail is a widely-used test management tool that integrates with Jira. It includes creating and managing test cases, progress tracking, and result reporting. The product also has a strong community support forum and comprehensive documentation available to users. Its user interface facilitates collaboration across departments within a company and provides real-time testing progress updates.
Key Features:
Simple and intuitive interface designed specifically for test management
Real-time reporting of testing progress
Provides visibility and transparency in testing and quality assurance processes
Centralized repository for all of your testing data
Reporting tools to easily track your organization's progress and identify areas of improvement
Create instant visibility reports for your team
Integrates with multiple bug-tracking programs and automation testing tools, including JIRA, Bugzilla, and FogBugz
Pricing:
Free 14-day Testrail Trial
Professional Cloud: $34 per user/month
Enterprise Cloud: $69 per user/month
Pros:
Robust reporting capabilities make it easy to keep track of QA progress
Team collaboration functionality allows you to assign tasks, collaborate, and get feedback
Track time spent on each test case
Easy to use with an intuitive interface
Cons:
Does not include a built-in defect management feature
API call limit increase for different editions
---
Zephyr – Best QASymphony Alternative for Jira Users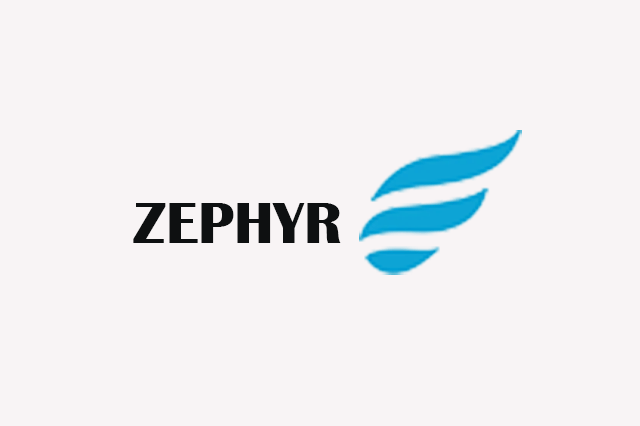 Zephyr is another Jira-integrated test management tool. It offers test case creation/management, requirements management, execution, and a mobile app for tracking progress. With an intuitive interface and strong collaboration/reporting features, it aims to enhance testing speed, quality, and efficiency.
Features:
Centralized repository for all your test cases
Facilitates the execution of test cases, making it easy to track results
Real-time insight into the quality of your software development process
Tracks the progress of your testing efforts with detailed test reports
Enhances automation team transparency and efficacy through increased visibility.
Guarantees data protection with robust security measures and high-level support for regulated industries.
Integrate with test automation tools such as Jenkins, JIRA, and Selenium.
Pricing:
Free Trial available
Subscription options: Zephyr Squad, Scale, and Enterprise
Hosting options: Cloud, Server, and Data Center
Paid Plan Starts at:
Zephyr Squad
Cloud Pricing – $100/year for up to 10 users
Server Pricing – $225/year for up to 10 users (Free for 30 days)
Data Center – $3,371/year for up to 50 users (Free for 30 days)
Zephyr Scale
Cloud Pricing – Free for up to 10 users
Server Pricing – $225/year for up to 10 users (Free for 30 days)
Data Center – $3,371/year for up to 50 users (Free for 30 days)
Zephyr Enterprise
14-day Free Trial
Contact Zephyr for pricing starting at 20 users
Pros:
Simple API integration and plug-ins with other major release pipeline applications.
An easy-to-use interface that makes it easy for you to get started
Flexible enough to be adapted to the needs of teams of any size
Test cases can be quickly and easily associated with various sprints, helping teams stay organized while they work.
It has robust collaboration and reporting features
A mobile app for tracking progress on the go
Cons:
Limited support for bug-tracking programs and test automation tools presents difficulties when integrating other tools in your software development process.
---
Conclusion
There you have it! These are the best QTest – QASymphony competitors out there. While all of them have unique features, they all excel in test management in one way or another. These tools will be a great choice if you're looking for an alternative to QTest -QASymphony.
You may discover one of them more suitable for your team's needs. Therefore, evaluate each option carefully to make the best decision for your team. This will help your team meet all their unique business requirements while working efficiently and effectively with each other.