As your business grows, you will inevitably outgrow your current project management tools. So if you're using Zephyr and are looking for alternatives that can better meet your needs, this article is for you.
We've compiled a list of the best Zephyr alternatives, both free and paid, to help you find the right tool for your team.
But first, let's take a step back and understand what Zephyr is and why you might need to look for alternatives.
About Zephyr: Test Management Tool
Zephyr is a popular test management tool that enables users to manage their testing process efficiently and efficiently to improve product quality. It also allows teams to collaborate on software development projects and integrate various automation test tools easily. In addition, this solution supports native Jira development as well as on-premises development securely.
Here are some features of Zephyr:
Features:
Allows for real-time collaboration between team members
Enables easy management of test cases
Supports native Jira development
Supports custom dashboards, detailed reports, and in-depth analytics data
Provides zephyr scale testing solution
Offers test case execution
It gives users the ability to create custom field lists
Integrates with automation tools like Selenium
All popular CI/CD tools are supported
Pricing
Zephyr has a free trial available. It has three subscription and hosting options. See details below.
Why might you need an alternative?
Your team has outgrown Zephyr's capabilities
You're looking for a tool with more features
You're looking for a cheaper alternative
You wanted a faster fix for any reported bug
You're not satisfied with Zephyr's customer support
Best Zephyr Alternative: AccelaTest!
AccelaTest is an alternative test case management system to Zephyr. It is a web-based fully-featured tool that makes it easy to manage your testing efforts. Manual testers can generate and execute test cases using AccelaTest's intuitive interface while managing their execution process in one place.
Requirement Management

Hierarchical requirements support
Requirement and Defect Linking

Test Case Management

Add attachments to test steps
Duplicate tests between projects
Create, view, edit, clone tests within project
Reusable test repositories
Session-based exploratory testing
Gherkin/Cucumber (BDD) support
Summary / Pre-Conditions

Test Sets and Execution Management

Test execution and results audit history
Modify tests during test execution
1
Report defects from test runner
1
Assign tests to testers
Test Case Parameterization
Ability to Clone, Edit, and Delete Test Runs
Associate test repository to any test execution set
Set test result (pass/fail) status in one click.

Bug Management

Standalone issue management module
3rd party issue tracking integrations
Ability to report issues directly (email, Slack, Teams)

Integrations

Integration with Test Automation Tools
Jira Issues
Zapier
API
Slack integration
Webhooks

Customization

Filter information hierarchically (examples: Test names, Test tree, Bug details)
Custom workflows
Custom tags or fields
Permission-Based Privileges

Reporting

Customizable graphs, dashboards, and metrics
Scheduled report delivery

Additional Features

Import & Export all data
Search (ability to add criteria)
Installation on-premises or Cloud
Cloud
Both
Task Board

Security and Certifications

Soc 2
ISO 27001

Service and Support

Support

Pricing

Price

From $0/mo


Starting at $10
Start Monthly Subscription
Other Zephyr Competitors and Alternatives
1. PractiTest
PractiTest is a SaaS-based end-to-end test case management platform that ensures full quality coverage with the entire QA process. It is suitable for any testing methodology, from traditional to DevOps. Also, it allows users to centralize all aspects of their testing process in one place.
---
2. AccelaTest – Easiest and Cheapest Zephyr Alternative
AccelaTest is a web-based fully-featured test case management tool. It allows you to manage the whole testing lifecycle through an intuitive UI. From documenting test suites to writing test cases and finally executing and reporting across multiple test runs, AccelaTest has you covered. For a complete list of features, check out the tour.
👉Claim your FREE AccelaTest Account👈
---
3. TestRail
TestRail is a web-based test management software that helps teams manage and track their software testing efforts. Offers features such as a centralized database for test cases, runs or results with an easy-to-use interface allowing you to report on your progress in real-time while collaborating across different departments within one organization.
---
4. ALM/Quality Center
ALM/Quality Center is an application lifecycle management tool that assures software quality and manages tests to deliver applications quickly and effectively. It is an excellent tool for enterprises that need to enforce standards, ensure compliance and adapt their processes quickly. It also integrates with other popular tools to stay organized no matter where your work occurs. In addition, it has robust features; you can audit the process and report on what happened with each stage for any issues or problems that may arise down the line.
---
5. QMetry
The QMetry test management tools offer software developers worldwide end-to-end, reusable, and traceable test management solutions. It provides a comprehensive suite of software testing tools that improve the efficiency of agile quality assurance teams. In addition, the intuitive interface makes it easy for anyone in your organization to use. It includes a centralized test management repository, support for multiple types of tests, and integrations with popular development tools.
---
6. TestLink
TestLink is a web-based test management tool that facilitates software quality assurance. With TestLink, you can manage your quality assurance tests in one place. It's web-based and provides support for cases, suites, plans, or projects.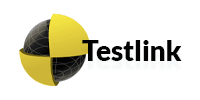 $ Entry level price:
Starting at FREE
---
7. Tricentis qTest
Tricentis' qTest is a tool that helps teams optimize their Agile and DevOps processes for faster test cycles, earlier detection of defects, and reduced costs. With Tricentis, you can view coverage reports on your tests and custom metrics, so they are always in sync across different departments or locations within an organization – all while streamlining the testing process.
---
8. TestPad
Testpad is a free-form test management software where you can take your tests in any direction. Unlike traditional database systems, it is like a spreadsheet but more powerful and easier to use. You'll be able to share plans or collaborate on work as if it were paper – which makes testing together even better.
---
9. Testmo
Testmo is the #1 unified test management tool for modern teams. Using this platform, you can manage exploratory, automated, and manual testing. It integrates with popular development tools such as Jira, Slack, and GitHub, making it easy to manage your testing process from start to finish. In addition, Testmo's interface provides an optimized experience based on the latest automation technology, an excellent tool for teams of any size.
---
10. ReQtest
ReQtest is a fully cloud-based solution. For your team to access ReQtest, all they need is a web browser. There is no need to install any special software or plugins. When you need to manage your IT projects, ReQtest offers a range of tools that can help. From requirements and test management through tracking bugs.
---
11. QACoverage
QACoverage is the perfect solution for any development team that needs to ensure quality assurance during testing. This software helps you produce high-quality and bug-free products by managing all procedures. In addition, it provides several tools to enhance your software performance and provide real-time insights.
---
12. TestComplete
TestComplete is a tool for managing and testing functional performance tests. It helps your team efficiently deliver high-quality applications with our AI-powered object recognition engine. In addition, it has a flexible automation tool that can be used for script testing and GUI-based exercises.
---
Conclusion
There are several Zephyr competitors and alternatives on the market with a wide range of features. Some even include API, RPA, and load testing in a seamless process that might be best for you and your team.
Finding the best one for your organization can be challenging because you must consider your company's requirements and budget. When looking for the perfect software, it's essential to take your time and choose something that will work well with both current needs as well long-term goals.
We hope this list of the best Zephyr alternatives helped you narrow down your choices and find the right test management software for your business needs. If you're looking for more software recommendations, check out our other blog posts.