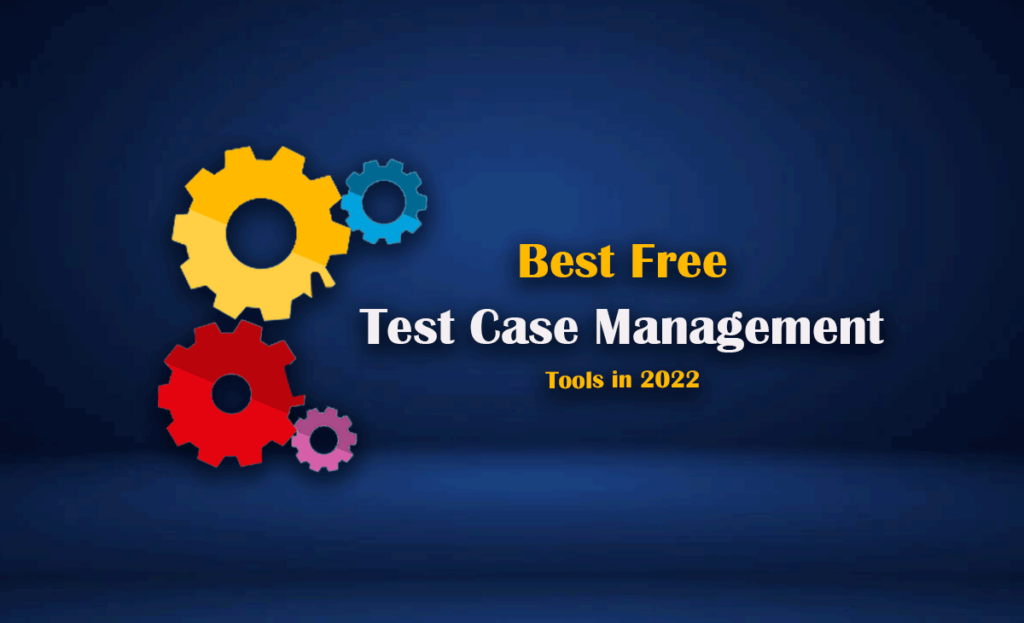 Quick Feature Comparison
Choosing a Test Management Tool shouldn't be complicated, and it isn't when comparing the features of each product. That is why we compiled a list of tools and identified key features, pros, and cons of each to make your decision simple. View each tool below and read the detailed description further in the article.
Test management solutions can be a complex discipline because of all the communication, coordination, documentation, and tools involved. However, software testers can use free test case management tools to make their lives easier and deliver better software. These testing tools can be used as an alternative to purchasing licenses and are often more helpful than traditional spreadsheets for managing tests.
Each QA team works differently, and each person has their preferred method of working. No matter how team members work together, the test case management tool should be easy to use, encourage collaboration, and allow for flexibility if it will be helpful. A well-designed tool can significantly impact your QA team and help you achieve better test coverage, better testing efficiency, and better test reporting analytics.
It's easy for people to forget other options in a world full of paid SaaS products. This article will highlight a few free tools for managing test cases, along with a brief description of each. For the best test solution, skip ahead and read about AccelaTest. It is a feature-packed test case management tool you can get started with now.
👉Don't believe AccelaTest is FREE? Check our prices.👈
What is Free Test Management Software?
The Free Software Foundation (FSF) is the best resource for this question. The FSF defines no-cost software as "software that gives you the user the freedom to share, study and modify it." Adding, "We call this free software because the user is free."
The FSF's above definition is one of free. The FSF's definition emphasizes freedom for the user, but it says little about the software development team and their needs. Thus, the phrase "free software" can be viewed in at least three different ways.
First refers to software created by a for-profit organization and then released to the public for free. However, this type of free software does not automatically mean that users can modify, copy, or distribute it. This software can also be limited in its functionality to force you to pay more in the future.
The free version of the software could leave out critical features like quality reporting analytics. You may still use the software, but you are restricted in your freedom to use it.
Open-source software is the second definition of free software. This is software that can be freely modified and shared by anyone. However, the actual cost of ownership is still present with open-source software. Managing servers, backing up data, ensuring the system is functioning correctly, and extending software with new functionality all take time and cost money.
The third definition of free software is when a for-profit company masquerades as an open-source project and then makes its profit through selling pricey support. As readwrite put it, "the best minds of my generation are thinking about how to make people buy support contracts for free software."
The definition of free software is often a politized one. It simply means you can use the software without a licensing cost. Many types of free software offer varying levels of freedom.
Why does AccelaTest offer a Free Test Case Management System?
AccelaTest offers generous free Test Management Tools at no cost. We know the importance of managing your test cycles to deliver high quality software on time and hate to see teams trying to hack together Excel spreadsheets. Our hope is these teams grow and eventually need the more robust toolset many projects need.
Why is Free Test Management Software Useful?
Many of our competitors only offer a free trial of their test management tools. However, AccelaTest provides a free test management solution to project managers and quality assurance teams without the need for a free trial. This allows QA teams to assess whether the software is appropriate for their long-term requirements management.
Smaller test projects could have their QA teams use the free software to manage testers, create tests, and conduct test runs. These dev teams can try out the functions of the free test management tools without having to spend precious resources.
How should a Test Management Solution be chosen?
The following aspects should be considered when selecting your team's best test management software.
Budget: One of the most significant limitations when deciding on a test management tool is the budget your organization has set aside.
QA Productivity: The Best Test Management Tools should support your QA Teams, and their test process, to deliver better software. Typical features that test management tools should include are creating tests, creating test suites, bug tracking or the ability to integrate bug reporting, and requirements management.
Current Trends: Based on current trends, a modern test management tool must support Agile, continuous testing, and DevOps.
Seamless Integrations: A comprehensive Test Case Management System should have seamless integration with other tools your teams use. Some examples might be Jira Integration or integration with other project management tools, an extension for Bugzilla or other issue tracking tools, and third-party integrations with test automation tools.
Support: The best test management tools should have the ability to resolve any questions or issues that arise while using the software.
User Interface (UI): Does it look clean and professional? Free test management tools do not have to be ugly just because they are free and can compete with high-end tools.
What are the key features of the Free Best Test Management Tools List?
Free software should allow your team members to have some freedom, regardless of whether they perform manual or automated tests. But, as with all things in life, freedom does have its limits.
These are the typical features you should consider when choosing from different types of free test management software:
The correct user-friendly reports: Establish the metrics you desire to have custom reports on and select the tool that delivers those test execution reports.
Test Case Reusability: Choose a tool, like AccelaTest, that reduces the complexities of testing, tracking test cases and can create automated test scenarios, among other features.
Test Automation: Ensure the modern test management tool selected automates some of your QA Team's testing processes.
Logical Workflow: Is the whole software testing life cycle managed in a central location by the powerful test management tool? How well will your current issue tracking management system work with the new software?
Progress Tracking: The tool you choose should allow you to report on the progress the testing team is making towards your release goals. Therefore, progress should be tracked through informative dashboards and reporting capabilities.
16 Best Free Test Case Management Tools:
We have rounded up the best test management tools list available that are truly free – no free trial here.
Salome-TMF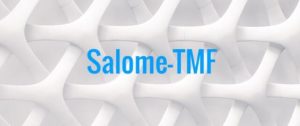 Salome-TMF, a standalone Test Management Tool, supports the entire testing process: creating test scripts and executing them, as well as tracking their results, producing documentation, and so on. You can create multiple environments to run tests and track the results. In addition, this tool allows you to organize your test cases into a tree structure.
Salome also has the following additional features:
Organize your test cases in a hierarchical tree structure.
For a project, define several environments.
Parameterize your manual and automated tests.
Keep track of test executions in the environment you are manual testing.
Report on manual testing progress easily through the use of defect reports.
Salome-TMF's data management system allows you to attach files and URLs (test, execution environment, screenshots).
AccelaTest – Best Test Management Tools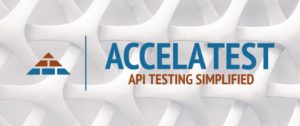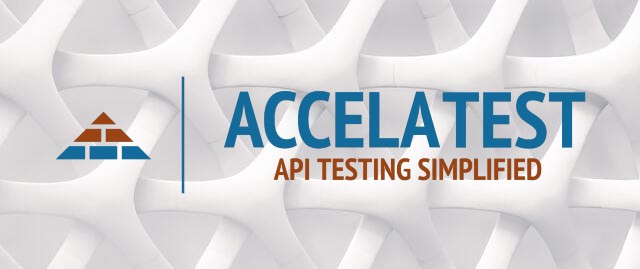 AccelaTest is a web-based fully-featured test case management tool. It allows you to manage the whole testing lifecycle through an intuitive UI. From documenting test suites to writing test cases and finally executing and reporting across multiple test runs, AccelaTest has you covered. For a complete list of features, check out our tour. When your entire team is ready to begin automating tests, AccelaTest has you covered too. Accelerate project schedules with the test case management solution built by testers for testers!
Cloud-based features of AccelaTest include:
Manual & Automated Test Management App for QA
Create Projects to host your test repositories.
Collaborate between Automation QA Engineers and Manual Testers to create automated API tests, Load Tests, and monitor APIs.
Manage test cases, including creating data-driven scenarios, BDD scenarios, and assigning an individual tester to test cases.
Offers reusable test assets abilities.
Import and export your test scenarios.
Execute your test cases in an intuitive test runner.
Test against your various environments.
Effortlessly report results related to your testing cycle.
Integrate with Jira and other third-party tools.
Build tester teams to collaborate your testing efforts efficiently.
Bring your entire team – AccelaTest is ideal for small teams, large teams, and any team in-between.
=> Find AccelaTest here.
Tarantula – Test Management Solution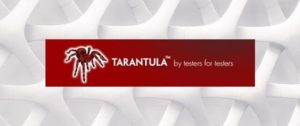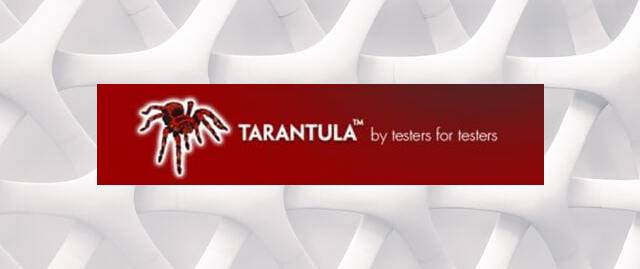 Tarantula, an open-source test management tool and is self-hosted to manage agile software testing projects. This tool allows testers to write test cases using smart tags rapidly. In addition, it provides a user-friendly interface and reporting modules. The provided reports help test managers and project managers track the progress of how the manual testing process is progressing.
Want more information on Tarantula? Read our blog post on it or find Tarantula here.
Testopia Test Management Tool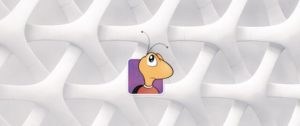 Testopia is an extension for Bugzilla designed to manage essential Test Case Management. It integrates with all Bugzilla components, versions, milestones, and products. Group permissions within Bugzilla make it possible to control who can view and modify test cases. You can see a few other essential features, like the ones listed below.
Amazing bug tracking.
Export of test results and cases quickly.
Track the testing of any item in an engineering process.
Prioritize individual test runs.
Create testing reports.
=> Find Testopia here.
qaManager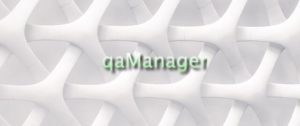 qaManager is a web-based test tool for managing test cases. This application can be used to manage both testing projects and teams. Its features include tracking releases, handling test case, tracking code reviews, resource allocation, smart reporting, and monitoring release status.
Some features of qaManager include:
Online test planning includes managing resources and customers.
Manage your entire testing life cycle, from manual testing to automated testing and everything in-between.
Keep track of all your test documentation including testing cycles, test runs, test assets, and report on the test results.
Reports provided as XL and PDFs.
=> Find qaManager here.
TestLink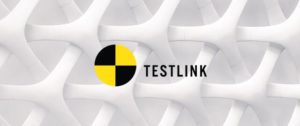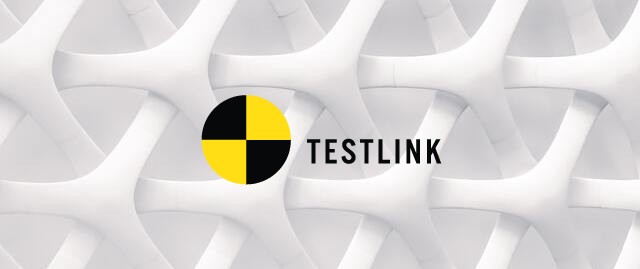 TestLink is a popular tool for managing test cases. It is an excellent alternative to using spreadsheets or paying for a service. The web-based tool lets you import and export test case data, assign different user roles, offer complete project management, and support manual and automated test execution. In addition, TestLink integrates with most issue tracking tools so that you can link a test case to defects and track your progress with reports. However, at this time TestLink does not offer standalone Defect Management.
Key features of this test management software:
Reports and charts
Metrics Support
Simplistic User Interface
=> Find TestLink here or read more about TestLink.
Nitrate Test Management Tool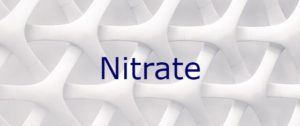 The Nitrate open-source test management tools help you manage running tests, test plans, and test cases. Nitrate offers many valuable features, like:
Easily create and manage testing life cycles using test plans, test cases, and executions.

Search quickly for test cases, test plans, and test run.

Access control is robust for every test plan, test run, and test case.

This integrated issue management tracker is ready-to-use, extensible, and allows testers to track external issues using test cases.

Reports can be generated through the reporting tab of the application.
=> Find Nitrate here.
WebTst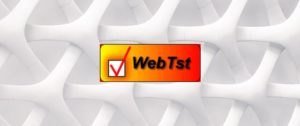 WebTst, an open-source tool, can create simple automated testing scripts for functional and unit testing. It leverages Java code and thus is useable anywhere you have an operating system JDK. In addition, you can quickly make a draft of your test cases using the recorder.
=> Find WebTst here.
TestMaster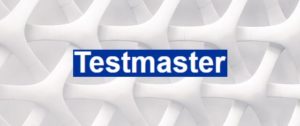 TestMaster is a web-based tool that allows you to quickly and efficiently report the status of all test cases and test results. It provides test execution reports via email notifications, import of test cases from CSV files and word docs, and search and smart reporting analytics. TestMaster is Linux-based and uses Apache to deliver web pages. Use this tool to manage your testing projects without the need for a spreadsheet.
=> Find TestMaster here.
qaTraq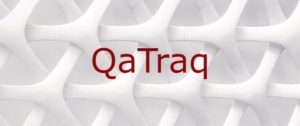 Manual testing complex software requires precise task management and control that covers everything from defining test plans, to writing test cases and documenting the results. QATraq Test Management Tool offers a framework that allows for task management and control across all industries for the entire testing process.
=> Find qaTraq here.
FitNesse – Online test management tool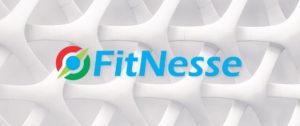 Fitnesse allows customers, testers, and developers to work together to create test cases via a wiki. This open-source test management tool is compatible with nearly all programming languages making it extendable.
Key features of this test management tool:
This tool allows you to work with testing stakeholders.

Complete your test planning via the wiki.
Fitnesse makes it easy to run each automated test and report on the automated test runs.


Track the software development progress and achieve superior quality.
=> Find FitNesse here.
Klaros-Testmanagement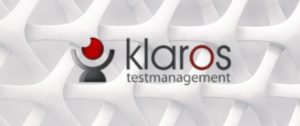 Klaros-Testmanagement is a manual testing tool used globally by teams of all sizes to plan and execute their testing activities.
Functional scope includes all aspects of the test process, including test plans, test creation, defect management, test runs, assignment, evaluation, reporting creation, and progress tracking.
Many tools, such as JIRA, Redmine, and GitLab, have interfaces for continuous integration tools, requirements management, defect management, continuous integration tools, leading test automation tools, and performance analysis.
You can download the software as both a Community Edition or Enterprise Edition for free. Both editions include comprehensive support as well as server installation and cloud services.
=> Find Klaros-Testmanagement Community Edition here.
QuAck – complete tracking online test management tool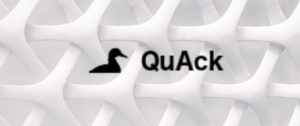 QuAck is an open-source test management system. It allows you to store and execute test cases.
This web-based service offers a unique alternative to other comprehensive test case management tools on the market.
It doesn't require you to adhere to any particular test tree. Instead, the tree of test cases can be rebuilt on the fly using test case attributes.
This service was designed with seamless integration patterns in mind. Pluggable architecture makes it possible to create custom authentication providers and integrate them with tracking or test execution systems.
=> Find QuAck here.
Kiwi TCMS – Best Test Management Tools
Best for teams who want detailed activity reports and can self-host the solution.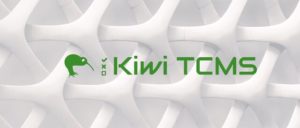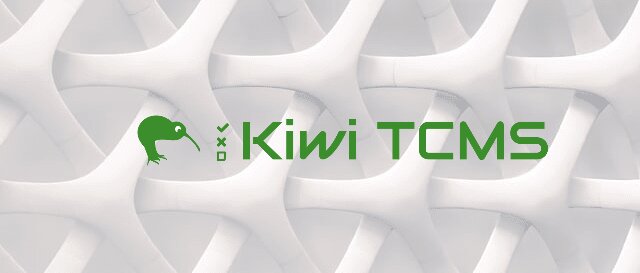 Kiwi TCMS is the leading open-source test management system for manual and automated testing.
Key features of this free test management tool include:
Creating test scripts.
Executing test scripts.
Detailed access control.
Test automation extensibility through add-ons or plugins.
Powerful reports provide an extensive understanding of testing results.
Integrate bug reporting through Jira integration.
These features make Kiwi TCMS one of the best test management tools that also happen to be open-source. If your developer team members prefer to skip the server configuration, there are subscription options available, in addition to their free plan.
Tuskr – Free Test Management Tools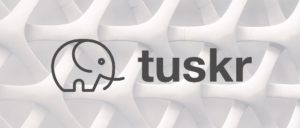 Tuskr is a cloud-based TCMS offering competitive pricing, tremendous third-party integrations, and a competitive free version.
Key features of Tuskr include:
Create tests and structure them in test projects, suites, and sections.
Fine-tune test information with custom fields.
Plan test execution by adding individual test cases or by specific criteria.
Monitor testing progress using burn-down charts.
See how test cases have changed over their existence — only in the paid version.
Offers an extensive integration library, including Jira, Teams, Slack, and so many more.
=> Find even more information on tuskr here and view the free plan.
Microsoft Excel used as a test management tool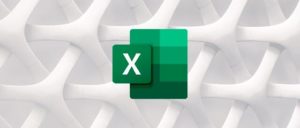 Writing this makes us cringe as there are so many tools available that are tailored to the testing process and support your developers. Nevertheless, we know some prefer using Excel for more than number crunching. Furthermore, there are a number of comprehensive Test Case Management in Excel templates freely available on the internet. Excel might be a good option if the project is small and will remain small.
The benefits of Excel include:
Everyone knows how to use excel.
Create customized templates for test creation.
Use cell references to build out test suites.
Fine-tuned reporting based on details your team desires to see.
13 Best Test Management Tool with a Free Trial (Not Free)
If your company has the budget for an expensive test case management tool, these testing tools could be a good fit:
Zephyr Scale Test Management Tool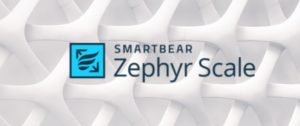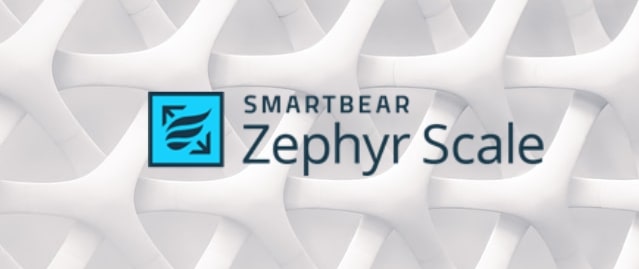 Users praise Zephyr Scale for its simplicity, flexibility, and beautiful user interface. Minimal effort is required to get started with your project management. Zephyr scale is tightly integrated with Jira and different from other similar tools in that it does not use Jira Issue types for its test entities.
This allows for greater customization and standardization. Zephyr scale is an excellent choice for efficient testing and QA teams in regulated industries with strict audit trail requirements.
Key features of this test management tool:
Scale your testing and remove duplication with cross-project hierarchical test libraries, parameters, test data, and shared steps.
Powerful audit capabilities with comprehensive change history, and test case versioning.
Build comprehensive reports and track quality metrics.
Ready for DevOps and Test Automation: Supports BDD, CI/CD, and automation integration using free REST API.
Publish results from Bamboo, Jenkins, and other CI/CD Pipelines for your automated test runs.
On the go bug assignment and team progress reporting with the mobile app.
Zephyr Scale, a highly scalable and performant solution for test management within Jira, is worth a closer inspection. SmartBear owns Zephyr Scale, providing industry-leading expertise in test management process, BDD, and automation solutions to more than millions of users.
=> Get a 30-day trial for free to test in Jira here.
TestCaseLab – Best Test Management Tools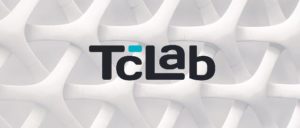 Cloud-based TCLab allows you to complete your whole software testing process in one intuitive tool. You can follow your testing activities: create Test Cases, create Test Plans, and Test Runs – all while collaborating in real-time. Also, TCLab offers basic reporting and insights. The cheapest plan costs $48 per month and includes 500 test cases.
Key features of TestCaseLab include:
Collaborating with as many people as your dev team has.
Assigning testers to test runs.
Importing and exporting tests.
Integration with Jira, Redmine, Trello, Asana, and many others.
Designing test cases is easier given the audit history – view how tests have changed over time.
Unique pricing by the number of test cases instead of per user.
Reporting test run results by every step.
Email notifications are available.
=> Start your 30-day free trial.
PractiTest – Test Management Tools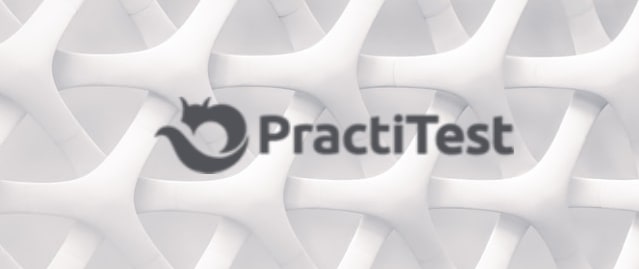 PractiTest, a SaaS QA management system that is a rising star in the market for test management tools, has some of the most exciting and innovative features along with a revolutionary simple UI. For example, PractiTest allows testers to concentrate on quality rather than being bogged down inside agile projects.
PractiTest's dashboards and reports are designed to improve visibility and efficiency. You can organize and run automated, scripted, and exploratory tests, track bugs, and generate activity reports using their customizable filters. Furthermore, they offer abilities to customize fields, views, permissions, issue workflows for the changing needs of QA teams.
It seamlessly integrates with leading bug tracking tools like JIRA, Bugzilla, Redmine, and other leading test automation tools. In addition, the API allows for further customization to meet additional software testing process requirements.
PractiTest, the only ISO 27001 and SOC2 Type 2 compliant test management tool, is the best in the industry for security.
=> Start your free PractiTest trial.
TestLodge – Test Case Management Tools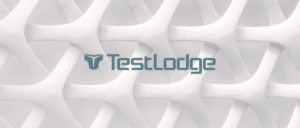 If you are looking for creating Test Plans, Requirements, Test Suites, Test Cases, and Test Execution, cloud-based TestLodge is the tool for you. Creating and managing test cases is a breeze and creating test plans is even easier in the simple TestLodge user interface.
Some features of TestLodge include:
Offers many third-party integrations with tools such as Jira, Redmine, Trello, Bamboo, and many more ticketing systems and defect management systems.
Jira can be used to integrate bug reporting.
Enhanced team collaboration capabilities.
Manual testing status can be checked in an instant.
Reports for test run results, common case results, user workload, and traceability matrix.
=> Start your 30-day TestLodge free trial today.
Requirements and Test Management for Jira (RTM)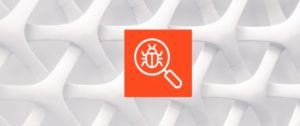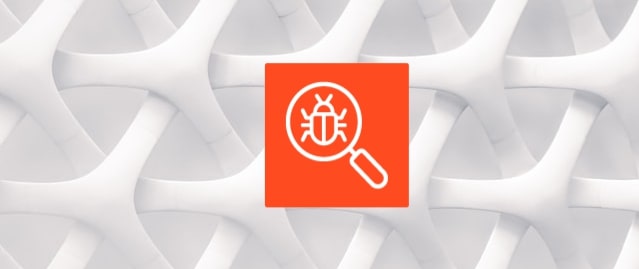 RTM for Jira allows you to manage the entire software development process from within Jira, including requirements management.
You can find all the tools and objects you need in Jira without needing to integrate external tools.
This is the perfect tool for you if you are stuck with outdated test management tools or just starting your manual testing journey with your entire team. It will give you a single repository that contains all of your requirements, tests, and testers.
High-quality software testing doesn't have to be part of the software you use to organize your work and documents. Jira makes it easy to manage your requirements and test results.
Key features of this test management tool:
Simple QA process.
Built-in requirements management.
Solid support for Jira native functionalities.
Built-in REST API to connect Jira to your test automation tools.
Convenient reports for optimal progress tracking: Traceability Matrix, Requirement Coverage, and Test Execution.
Test case import ability.
=> Start your 30-day free trial of RTM.
Gemini Test Management Solution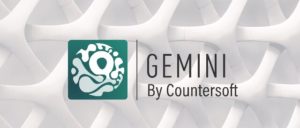 Cloud-based Gemini offers no project limits on their plans and can be used to manage the entire test lifecycle. When complete traceability matters, many teams trust Gemini.
Features beyond the typical test management module functionality include:
Delivering user-friendly reports to QA stakeholders using only an email address.
Import and export functionality.
Recording test runs.
Automatic delivery of reports to team.
Configure alerts to your team members.
=> Ready to get started with your 30-day Gemini trial?
XQual – Test Case Management Tools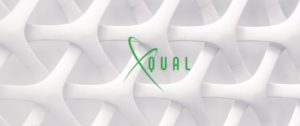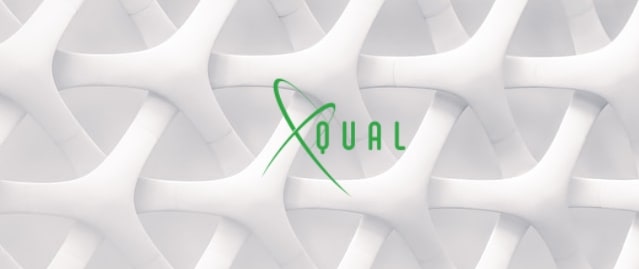 XQual provides XStudio, the best online Test Management Module/ALM solution. You will be able to manage your releases and requirements, risks, and specifications in separate trees. Additionally, you can get ready-to-go KPIs (quality score and smart coverage, testability) in a nice user interface.
Key features of this test management software:
Offers extensive support for devices and browsers.
Extensive integration with automation frameworks.
In-built defect management, as well as integration with Jira, Buzilla, Redmine, and many others.
Test Parameterization.
REST API available.
Flexible reports can be built through XStudio.
It's DevOps ready for integration with any continuous integration tools or versioning platform on the market.
=> Get your free trial of XQual.
TestFLO for JIRA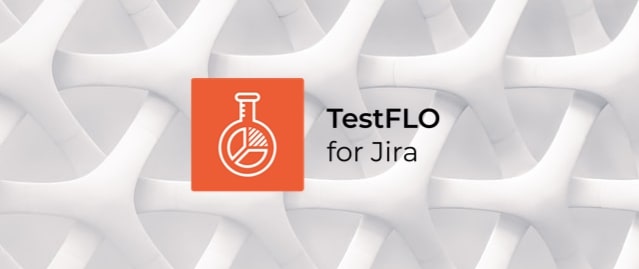 Deviniti's TestFLO for Jira app is a web-based test management tool that integrates into Jira issue trackers. It uses custom fields and workflows to manage, execute and monitor tests. Beyond standard integration with Jira, TestFLO also supports integration with any existing requirements management process your QA team has.
TestFLO is a flexible testing tool because of this approach. It can be customized to meet the highest standards of compliance and exceed the demands of your QA team. It will be your favorite tool if you have complex software testing processes that you want to control entirely.
Key features of this test management software:
Expansive traceability metrics and extensive reporting including all Jira metrics and statistics.
Requirement Traceability.
Modern software testing processes rely heavily on automated tests. TestFLO makes it easy to create a Jenkins or Bamboo build plan from Jira. Test Cases are created from the results of automated tests.
=> Try TestFLO with your free trial.
TestPad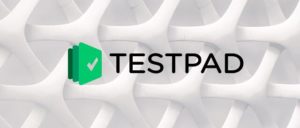 If you find documenting test cases to be tedious in the development process, but still desire a centralized repository, you should check out Testpad. Testpad is different from many testing tools as they provide short prompts in an outline format.
Some key features of Testpad include:
Very easy to use and requires very little training.
Can help guide your exploratory testing efforts.
Scale your testers up as needed with the ability to add guests.
Simple reporting that makes go/no-go decisions easier to make.
Shareable live progress reports via links.
Ability to edit tests any way you see fit – from test design to test execution, you can keep your tests updated.
Can work in a variety of QA and Dev teams from Agile to Waterfall.
=> Start your free 30-day Testpad free trial here.
SpiraTest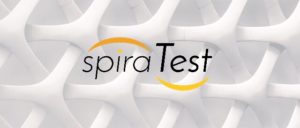 If you are looking for a world-class test management tool, look no further than SpiraTest. This tool was built for agile teams to manage their entire QA process. SpiraTest can either be used in the cloud, or on-premise. Many QA and Dev teams can get started immediately after they get their accounts set up.
Unique key features include:
Defect management and requirement management across multiple projects.
Manage your entire testing efforts, from manual testing to automated testing and everything in-between.
Create data-driven parameterized tests.
Implement a test case review process.
Boost productivity with standard reporting templates and build customized reports.
=> Begin your 30-day trial of SpiraTest today.
TestMonitor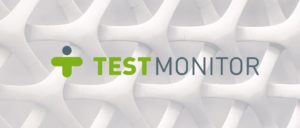 TestMonitor manages the entire testing lifecycle of your organization with an easy to use testing approach. Organizations large and small have found success with TestMonitor when implementing enterprise software, UAT (user acceptance testing), or one-off projects.
A few key features of TestMonitor include:
Risk-based testing.
Creating test cases and test suites capable of supporting thousands of tests.
Advanced planning capabilities with multi-tester execution.
Ability to clone testing activities.
Extensive result tracking.
Smart reporting with many tremendous filters and visualization options.
Built-in bug management.
Many third-party integrations include Jira, Azure DevOps, Bamboo, Rest API, and Slack.
=> Get your 30-day free trial of TestMonitor here.
JunoOne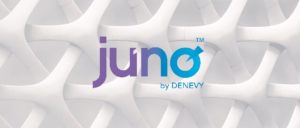 JunoOne can be used for Agile teams to effectively execute their test plans. With typical features such as comprehensive test case management, test plan creation, test execution, great collaboration, and clever filters, you can quickly get your work accomplished.
Some additional features include:
Test analysis.
Complete traceability with defect tracking.
Timed tests.
Scheduling your test executions.
=> Start your 30-day JunoOne free trial now.
testuff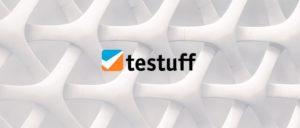 With testuff, you can create as many tests, testers, projects, and bugs. They support all methodologies from Agile to Waterfall.
The biggest features include:
Creating test case versions.
Creation of shared steps.
Extensive reporting on test metrics.
Integration with many of the bug tracking solutions available.
Unique integration with Twitter to collaborate with your team
Dedicated video recorder to capture your exact test steps.
Both web and desktop clients are available.
=> See the full feature list and sign up for your 30-day free trial.
Other Frequently Asked Questions
What are the benefits of a test management tool?
There are many benefits of using a software test management tool. Perhaps the most obvious benefit is that it can help to improve the efficiency and effectiveness of your testing process. By having all of your tests in one place, and being able to easily track their progress and results, you can save a lot of time and effort that would otherwise be wasted.
Another big benefit is that it can help to improve communication between different members of your team. Having a shared tool that everyone can access and use will make it much easier to keep everyone on the same page, and ensure that everyone is aware of what needs to be done.
Finally, using a software test management tool can also help to improve the quality of your tests. By having all of your tests in one place, you can more easily review them and spot any potential issues. Additionally, many tools offer features that can help to automate some of the testing process, which can further improve accuracy and efficiency.
Conclusion
One of the most critical choices your QA team has to make early on is what free test case management tools to utilize, as it can be a challenge to change once a project is running. Some of the free quality assurance tools are more feature-packed than others and scale with all team sizes to help deliver better software. All of the testing tools are a much better option than test case management in excel. Get started with AccelaTest today, we are building it to be the best conventional free test case management tool on the market.