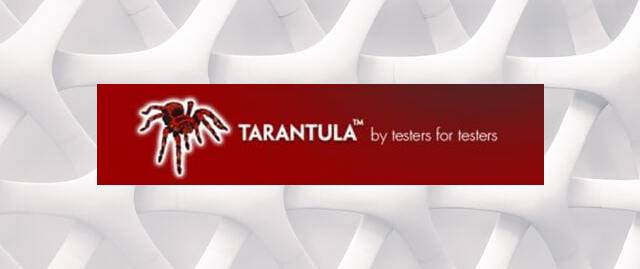 What is Testia Tarantula Software Testing Tool?
Testia Tarantula testing tool is a free & open-source test management tool that helps you create a test plan and makes tracking test cases easy. It comes with modern features to decrease testing efforts and operates under GNU GPLv3 licenses.
Prove Testia Ltd in Finland initially developed Testia Tarantula. However, due to a lack of paying customers, they had to pivot to testing and services rather than tool development.
Luckily the good folks at Prove Testia released the product as an open-source test management tool before discontinuing the tool's development. Thus, the Tarantula test case management tool continues to live on and could be an excellent tool to manage your agile team's testbed and test plans.
What is the Tarantula Tool?
The Tarantula Tool is modern tool for managing continuous testing in agile software projects. It allows testers using different testing methods to rapidly create a test plan and manage test cases using smart tags. In addition, it provides a user-friendly interface and a reporting tool that allows test managers and project managers to keep track of how the testing process is progressing. Tarantula Tool is an entirely free open-source test management system.
The main features include:
Test Management (test case creation and editing).
Usability
Test Runs
Test Results Reporting
The Tarantula Test Case Tool also provides integration with

bug tracking tools

such as Jira integration.
Where can we find a few reviews?
There are not many Tarantula Test Management Tool Reviews available as the project is no longer active. You may have better luck using an actively worked-on tool, such as Kiwi TCMS or AccelaTest – both of which are great at managing software testing in agile software projects. If the lack of a Tarantula Test Management Tool Review does not worry you, you can download tarantula testing tool source code for Linux.
How to install Tarantula test case tool?
You will need to download Tarantula testing tool first. After downloading the tool, your agile teams will need to configure a new Linux server to install the test management tool. Unfortunately, the server does not work on Windows or Mac, and there are some machine requirements for getting it up and running. For complete directions on setting up your Linux box with the open-source software, you can check out the GitHub readme.
If your agile teams prefer not to self-host a server and SMTP server but still want a quality free test case management system, you should give AccelaTest a try.
How to get Tarantula test management tool for Windows?
Unfortunately, as mentioned before, there is no way to install tarantula on Windows. Fortunately however, you can access the modern tool for managing your tests on either a Windows or Mac operating system, once the server is running.
Where is the Tarantula integration with Jira?
Tarantula is marketed as a tool for managing software testing in agile teams. Being a modern tool, it does have some integrations available for Jira and Bugzilla. A fork for enhanced Tarantula integration with a Jira server is available on Github but has not been actively developed in many years. We feel it is best to choose one of the many TCMS actively managed when considering Jira integration.
Which is better, Tarantula vs Testlink?
Tarantula vs Testlink, which comprehensive test case management software is better for continuous testing? Both Tarantula and Testlink test management tools offer similar main features: both are web-based, have test plans, have the ability to create test cases, can execute test cases, offer Jira integration, and are freely available for self-hosting. In this match-up of Tarantula vs Testlink, Testlink is the clear winner if your agile testing team wants the hassle of self-hosting a test management tool. We believe Testlink is a better choice because the Testlink GitHub repo is much more active, and they do have an active forum. On the other hand, if your agile testing team would rather not deal with self-hosting a test management solution, you can begin managing your test cases in AccelaTest right now.
Conclusion for Testia Tarantula Software Testing Tool
Tarantula is a good choice for some agile teams and helps their testing process, but there are many better test management tools available that do not require your most valuable resource: time.